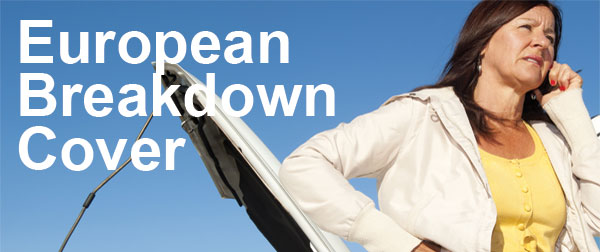 European Breakdown Cover - Motorhome & Campervan
European Motoring Assistance Gold a great value add on for just £55 a year, including IPT.
24-hour Helpline Services
Roadside Assistance
Roadside Repairs
Recovery Service
Get-you-to-your-destination Service
Message Relay
Home Breakdown
DAS European Motor Assistance Gold cover is a peace-of-mind package for drivers in the UK and Europe. If something goes wrong with your vehicle, just one phone call to DAS means that help is on the way. Unlike many other breakdown policies, this policy will cover whoever is driving the vehicle in the event of a breakdown or accident. It also extends to any caravan or trailer on tow at the time.
DAS use a network of recovery agents that are vetted for their professionalism and compliance with quality standards. They are not tied to any single company or organisation, this gives them greater flexibility at times of peak demand, such as bank holidays, to get help to you as quickly as at other times.
Size Limits to suit most motorhomes
Motorhomes and campervans up to 20 tonnes gross vehicle mass, 12 metres in length and 2.69 metres wide are eligible.
Great value cover
Add full European Breakdown to your motorhome policy for just £55 a year including IPT
Call us on 0800 3282084 to arrange cover
Download IPID here: Motorhome Breakdown information document
Get a quote for your motorhome insurance and add on breakdown cover for just £55.
Instant Quote >>
DAS Legal Expenses Insurance Company Limited is authorised by the Prudential Regulation Authority and regulated by the FinancialConduct Authority (FRN202106) and the Prudential Regulation Authority.
Business as usual!

We are here to help you on:
0800 328 2084
Call Free
Mon - Fri 9am - 6pm
Sat 10am - 12noon
Motorhome Insurance
Green Cards You may be asked for a Green Card by the Police, port authorities, or in the event of an accident, in the EU. To ensure that you are driving legally we will issue motorhome and campervan clients with a free annual Green Card to take with you if you visit Europe.
MOTORHOME INSURANCE claims number from abroad
+44 1689 898603
Lines are open 24/7
Relax and let us take care of your insurance.
---
Caravanwise Limited
Insurance Intermediary and Credit Broker
100 Ringwood Road, Walkford, Christchurch, Dorset BH23 5RF
Registered in England No.3560388
Authorised and regulated
by the Financial Conduct Authority.
Our FCA Register number is 304081.
Site contents and design ©2013 Caravanwise Limited All rights reserved
Caravanwise is a registered Trademark.
Site Information