Click Here to Call FREE
Static Caravan Insurance Quote
The Caravanwise UK static caravan policy provides you with all of the benefits of cover that you really need for peace of mind, at our best value price that you can afford. We keep our prices down by being careful which UK holiday caravan parks we provide insurance for. This means that if you are in a sheltered area away from the risk of flood you get our best value caravan insurance premium.
Get a Free Static Caravan Insurance Quote Today >>
Get an Easy Static Caravan Insurance Quote now.
If you would like a quote for our UK static holiday caravan insurance the first step is to check if your site is on our list of acceptable holiday parks, we do this by asking you to submit the postcode of the site. You will need to make sure that this relates to the site rather than the office address of the owner. There are some sites that we have not checked, if yours is one of these we can still give you an indicative quotation subject to insurance underwriters approval.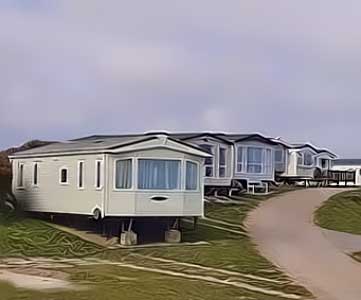 Five Star Static Caravan Insurance Cover from a Leading Insurer
The Caravanwise static caravan insurance policy has been written to provide peace of mind and reassurance backed by Highway Insurance Company, a leading UK insurer, part of LV= (Liverpool Victoria General Insurance). Choose our static caravan insurance policy and you can relax and enjoy your static caravan holidays.
Our static caravan policy has been independently assessed by a team of experts who have given it a five star rating. This assessment is based on the completeness of the cover provided including having a tailored legal protection policy bundled with it.
Benefits of our Static Caravan Insurance
Liability Insurance £2 million as standard with a low cost £5 million option for public liability insurance.
Static Caravan covered for loss or damage all year round including storm damage, fire, flood, theft and accidental damage.
Remove, repair, replace and re-site you set the vlue and cover limits so you can be confident that you have the coverage you require.
Static Caravan contents and personal effects are covered up to the amount you request at the same rate as the caravan.
External store insured just include the value of your shed or external store and its contents in your sums insured and they are be covered for loss or damage up to £1,000.
Mains Services are covered - accidental damage to your mains services such as water, electricity or sewerage is covered up to £3,000.
Alternative Accommodation This provides up to £2,500 of cover for alternative accommodation if your static caravan is made uninhabitable by insured loss or damage.
Personal Accident Benefit Up to £20,000.
20 years New for Old Insurance Available at standard rates you just need to cover your caravan for sufficient to replace it with a new equivalent make and model of caravan if yours were written off as the result of loss or damage.
Holiday Letting Insurance an be included, just select it when you get a quote.
Static Caravan Legal Solutions included
We bundle a tailored Static Caravans Family Legal Solutions Insurance policy, provided by ARAG, in with your static caravan policy. This provides you with access to legal advice relating to your ownership of an insured static caravan. The insured events are Caravan site disputes, employment disputes such as unfair dismissal or redundancy, disputes over the purchase of goods or services or private sale of goods, a dispute with a neighbour, a claim for injury or death against the person or organisation responsible, an investigation by HMRC into your personal tax affairs, defending a prosecution that arises from a road traffic or work-related offence, identity theft.
Download the Static Caravans Family Legal Expenses Insurance details of cover here - Static Caravan Legal Solutions pdf 750kb document. This provides full details of cover, indemnity limits and how to make a claim.
Contact Caravanwise Today
Our friendly and highly experienced team in Christchurch, Dorset, are available any time during office hours to answer any questions you may have or to provide you with a competitive quotation. Just phone us free on 0800 328 2084.
Our team are trained to establish all of the discounts for you so that we can give you our best value price. Most of our them have been with us for over 10 years and all they do is caravan insurance and motor-home insurance. They quickly understand your needs and will point you in the direction of the best solution for you.
We don't give advice but we do provide detailed and complete information so that you can make your own decision based on a complete understanding of the benefits of the cover we provide and eny exclusions that might apply.
Static Caravan Insurance you can trust
Caravanwise Limited is an insurance intermediary established in 1998. We only arrange insurance for caravans and motorhomes and have developed an excellent reputation for professionalism, customer service and competitive pricing, in this field, over the years. This focus on the leisure and camping industry means that we understand you and the insurance coverage that you need.
This insurance for static caravans policy is underwritten by a major UK insurer. So you have the peace of mind of knowing that your insurance coverage is backed by one of the leading insurers in the field. The policy includes £2 million third party public liability cover, as standard, which is required by most site owners. If your site requires £5 million of liability cover we can arrange that please call us on 0800 3282084
Call us on 0800 3282084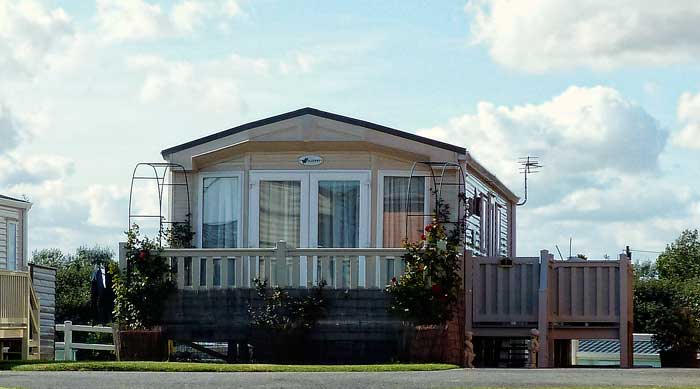 Static Caravan - Holiday Letting Insurance
If you just want to let your family and friends have the use of your caravan, and will make no charge for that use, that is included in your policy as standard with no need to inform us. If however you are going to let it out and make a charge for that then you will need to tell us when you get a quote and we will include it on your schedule of insurance. When you select this cover you may advertise and let the caravan for holiday use. The policy also provides a contribution of up to £50 a day towards pre-booked bookings you lose if your caravan becomes unusable as the result of an insured loss.
Static Caravan Insurance Quote – new for old to 20 years
Our policy covers your caravan for loss or damage all year round. This includes all of the fixtures and fittings and other built in equipment including your freezer, refrigerator, cooker, microwave, canopy, gas bottles, steps, balcony, deck, shower, water heater, battery and generator.
You need to make sure that you include the value of all of the items you want to cover when deciding on your sum insured. You can select new for old insurance until the caravan is 20 years old but if you do select this then you need to ensure that you insure it for the full replacement value of the nearest equivalent new model from your manufacturer, including delivery, plus any additional items that you have fitted to or inside your caravan.
In other words you are looking to ensure that the sum insured is sufficient to replace your caravan and the associated items in and attached to it should you be unfortunate enough to have a loss where the insurer decides to replace it rather than repair the caravan. Full details of how claims settlement is decided is set out in the policy booklet. For own your protection please make sure that your read the insurance policy documents.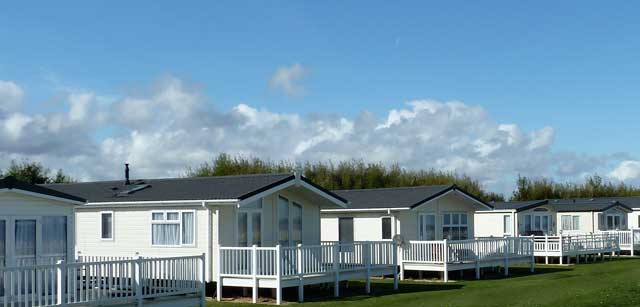 Market value caravan insurance
This means that the settlement of a claim is based on the second hand value at the time of the loss or damage up to the sum insured shown on your schedule of insurance. You will need to establish or estimate the value of your caravan and associated items when you request your quotation. We are not able to advise you on values but it is always best to avoid being under insured as this can have implications if you need to make a claim. For own your protection please make sure that your read the policy documents.
The policy covers your static caravan for the cost of removing it to a competent repairer including the return to site and reconnecting it to services such as water and electricity. In practice most minor repairs can be completed on site.
You will need to establish a re-siting cost. You can choose an amount from £2,500 and up to £10,000 for this. The reason for the flexibility in setting this amount is because different holiday home parks charge different amounts. You can always ask the site owner what they would charge.
Northern Ireland Holiday Caravan Insurance
We are delighted to offer static holiday caravan insurance on many parks in Northern Ireland for Northern Ireland residents. If we have not assessed your site with the insurer we can give you an indicative quotation and refer the site for underwriter approval. The policy is exactly the same and our rates are the same for Northern Ireland sites static caravans as for the rest of the UK. Why not give us a call on 0800 328 2084.
We care when you need to claim on your insurance
We know how stressful it can be if you ever have the need to claim and we are here to help. You have our promise that your claim will be passed on to the claim department promptly and that we will provide any help that we have available. The Insurers Claims Department has a good reputation for the fair and prompt way in which they deal with claims.
Pay for your static caravan insurance by Direct Debit - payment options and pricing
If you want our cheapest price you should pay annually but if you would rather spread the cost we can set up a consumer credit account with CCF (BNP Paribas) so that you can pay by monthly Direct Debit. The interest rate is 12.5%. We will ask you to pay a 20% deposit so for example if your premium is £100 you will pay a £20 deposit. 12.5% is then added to the remaining premium. This £90 is collected over a ten month period at £9 per month. You will end up having paid £110 for your insurance. The following table summarises this.
Static Caravan Insurance Premium Example - Paid By Direct Debit
Example premium
£100
Deposit percentage
20%
Deposit amount
£20
Remaining premium
£80
Interest rate
12.5%
Interest added
£10
Total payable
£110
Monthly payment over 10 months
£9
Easy to arrange static caravan insurance
This Insurance policy is easy to arrange, just call our friendly Dorset based team on 0800 328 2084 and we will take care of the rest. You can also do an online quote right now just click the button below.
Get a Free Static Caravan Insurance Quote Today
Frequently asked questions
Insurance Articles
Best Campervan Insurance
-
Travel Insurance
-
Cheap Home Insurance
-
Insurance Fraud
-
Insurance Regulator
-
Insurance Complaints
-
Motor Insurance Data
-
Caravan Towing Law
We are here to help.

Call our Dorset office on:
0800 328 2084
Click to Call Free
Mon - Fri 9am - 6pm
Sat 10am - 12noon
Download the Static Caravan Insurance IPID. An easy to understand brief summary of cover. 118K.