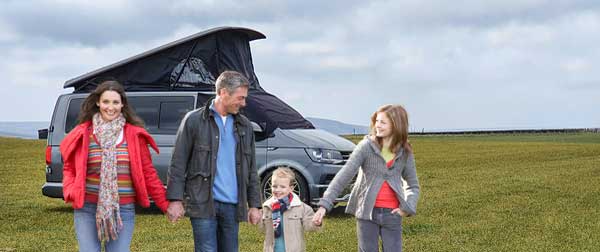 Click to Call Free - 0800 328 2084
Converted Campervan Insurance
Get a Converted Campervan Insurance Quote >>
All types of Converted Campervan Insurance
No matter whether you have completed your own self build campervan project, have bought your van from someone who did the conversion, a campervan dealer, a professional converter or are planning to start to convert a campervan yourself we can help.
New self build campervan project
Early stage self build campervans
Completed Campervan Conversions
Professional Converted Campervan
Part converted and Day van
Caravanwise has been offering leisure vehicle insurance for 25 years and were one of the first to focus on self build campervan conversions and DIY campervan conversions. We have the policy and the customer service ethos to help you through the converted campervan insurance process. We make it simple so you don't need to worry.
Call Us Free on - 0800 328 2084 to discuss your requirements or get a quote
Click to Call Free - 0800 328 2084
We are able to arrange converted campervan insurance for self build campervans at the same rate as professional conversions and purpose built motorhomes. You can select fully comprehensive cover or, for lower value conversions where the total sum insured is less than £5,000, lower cost third party fire and theft cover is available.
We provide you with full details of cover and discuss the options with you and you can then make your own decision. Of course we hope that you will choose Caravanwise and stick with us for years but if not, hopefully, the information on our website will be of help.
Request a call back >>
Converted Campervan Insurance Options
Campervan conversions and self build campers, before, during and after conversion all on the same policy.
We have a number of options if you are buying an unconverted van for your project. We can insure it for 90 days during conversion, this allows you to use it on the road even though it is still just a van. Once converted you can have a shot at persuading the DVLA to re-classify it as a "Motor Caravan" which is their term for all types of motorhomes and campervans. They have become particularly picky in recent years insisting the it must have the "external appearance of a motor caravan". As a general principal it is best to have your vehicle under the correct classification and if they don't accept it as a "Motor Caravan" they generally classify it under what they consider the correct classification.
Sometimes the DVLA will come back with "van with side windows" or "multipurpose vehicle with windows" and provided you have done the internal conversion, even if they don't recognise it as a "Motor Caravan" we will still be able to continue your cover on our converted campervan policy (specialist vehicle insurance) at the same rate with no need to make any changes.
So it doesn't matter, once the DVLA have been advised it has been converted to a campervan it can continue on our motorhome and campervan policy wether they have reclassified it as a "Motor Caravan" or "multipurpose vehicle with windows". So no need to worry or stress about the DVLA decision. We are flexible and you are in safe hands with Caravanwise and Highway.
Another option is to insure your conversion as a DayVan. In order to qualify as a DayVan it just needs to have a campervan qualifying bed, ie a 1.8m or 6 foot one, such as a Rock&Roll bed fitted. Our DayVan policy has exactly the same cover as a campervan but we have to exclude commuting. Some clients go for this option because they decide not to finish their campervan conversion or if they want to do it in stages. A van or Japanese MPV with a rock&rol bed and perhaps a kitchen pod makes a very versatile vehicle for the outdoor lifestyle.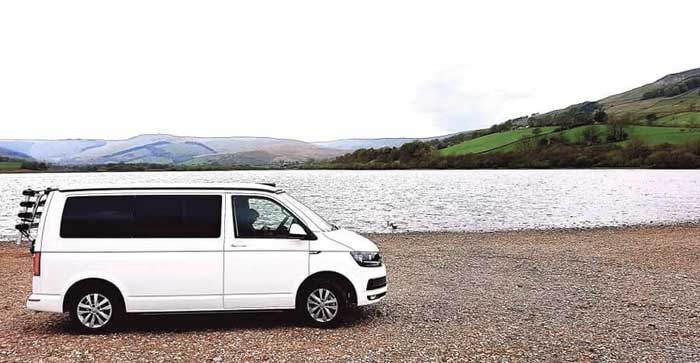 Seven Reasons to Choose Our Converted Campervan Insurance.
Add EU and UK Breakdown Cover for just £55
Flexible approach to insuring your campervan conversion project
Drivers from 25 to 80 years of age.
Commuting can be allowed on fully converted campervans
Great limited mileage discounts
Club member discount – including online forums

NCB

proof not required for our best rate
Fair Price – Converted Campervan Insurance
We guarantee that you will be charged the same premium at renewal as you would pay at new business. So you don't have to ask what our new client price would be because you will always have it. Insurers do sometimes put their premiums up because of claims inflation or because they have re-evaluated an element of their quotation process. For example from infrequently they change the loadings and discounts applied to postcodes, or occupations, or some other factor and this can have a beneficial effect for some clients and a detrimental effect for others. This is out of our control for individual clients but we will always advise you of your renewal premium in plenty of time for you to shop around if you need to.
Simple low cost administration
Our whole system for converted campervan insurance is designed to keep it as simple as possible and to keep costs down for you as much as possible. We ask you to establish a valuation for your finished project and cover it, at market value, for that sum from the outset so there is no need to advise us of the increasing value as you add elements. If you decide to change to DayVan cover, advise us of a change to classification or ask us to arrange an extension of the conversion period we will deal with all of those matters for you free of charge.
Our inception and renewal admin charges are much, much lower than some of our competitors. For example we make an admin charge of £15 for new business and renewal administration. Some of our competitors charge between £40 and £70 for exactly the same thing and they will make other charges perhaps you don't expect. Ask them before you commit.
Some of our 5 star Converted Campervan Insurance Google Reviews
We don't ask for reviews these are from people who felt strongly enough to tell us what they thought without any prompting.
Andrea R "Insure my day van with these guys, last year they were by far the cheapest insurance and knew exactly what I had and what I was trying to insure which saved me hundreds, not always easy insuring a day van, but these guys got it."

Mark L "Competitive quotes. Knowledgeable and helpful and renewal was only £5 higher than previous years price."

Ed H "I've insured my DIY motorhome with Caravanwise for a few years now.
They were very helpful when the DVLA wouldn't accept the change of class and still offered insurance as a motorhome.
The renewal quotes are always very fair and they always seem happy to help when I need to make changes to the policy. The whole process of taking out a new policy or renewing an existing is very quick compared to most other insurers.
You just call up and speak to an one person, if they're busy they take a message and call you back in a few minutes. There's no waiting on hold for ages, no getting transferred between departments and no repeating the same information over and over again to multiple people."

We're not perfect but we try to give you the service we would expect for ourselves. If you're not sure about something just ask and we'll do our best to clarify or sort any issue.
Get a Converted Campervan Insurance Quote >>
Converted Campervan Insurance for Your Needs
Leisure vehicle Insurance that can include commuting to and from work.
Camping equipment is included, awnings and gas bottles are automatically cover for up to £3,500.
European Cover: Comprehensive and

TPFT

cover is automatically extended to include European Union member states and associates countries such as Norway and Switzerland for up to 180 days at the same level as the UK. You don't need to tell us when you are going to the EU as cover is automatically included. If you are based in Northern Ireland you can go into the Republic as often as you like provided your campervan base is normally stored in the North.
Free Green Card included. We issue an annual Green Card to give you peace of mind.
Trailer towing is included as standard. This provides liability insurance for you to tow a trailer or caravan. It does not cover you for losses to the trailer such as accidental damage or theft, for that you need trailer or caravan insurance.
Generous discounts for limited mileage, maximum 12,000 miles.
Third party fire and theft insurance available for vehicles up to £5,000 in value.
Older vehicles, even up to 100 years old, covered.
For further information download the Insurance Product IPID summary here: Summary of camper van cover
Call Us Free on - 0800 328 2084 to discuss your requirements or get a quote
Click to Call Free - 0800 328 2084
Some Converted Campervan Types we can cover
If you campervan type isn't listed we can still probably help, just ask
| Converted Campervan Type | Instant Cover Available |
| --- | --- |
| Japanese Import Converted Campervans | ✓ |
| LHD Campervan Conversion | ✓ |
| Self Converted Campervans | ✓ |
| Self Build Campervan Project | ✓ |
| Mazda Bongo Conversion | ✓ |
| VW Campervan Conversion | ✓ |
| Professional Conversions | ✓ |
| Purpose Built Campervans | ✓ |
| Classic Campervans | ✓ |
Converted Campervan Breakdown Insurance
You can add breakdown cover to your converted campervan insurance policy for just £55. This cover is the same for professional conversions and purpose build campervans as it is for self build conversions. This cover includes the UK and Europe. More details of breakdown insurance here: Campervan Breakdown Cover
Converted Campervan Insurance FAQs
Insurance Articles
Best Campervan Insurance
-
Travel Insurance
-
Cheap Home Insurance
-
Insurance Fraud
-
Insurance Regulator
-
Insurance Complaints
-
Motor Insurance Data
-
Caravan Towing Law
We are here to help.

Call our Dorset office on:
0800 328 2084
Click to Call Free
Mon - Fri 9am - 6pm
Sat 10am - 12noon
Green Card Insurance You may be asked for a Green Card by the Police, port authorities, or in the event of an accident, in the EU. To ensure that you can prove you have the insurance you need to drive legally we will issue motorhome and campervan insurance clients with a free annual Green Card to take with you if you visit Europe.
MOTORHOME INSURANCE claims number from abroad
+44 1689 898603
Lines are open 24/7