Embarking on an adventure, whether it's for business or pleasure, can be an exhilarating experience. However, unforeseen events may occur, from medical emergencies to lost luggage. Travel insurance offers a safety net, protecting you from financial setbacks caused by such incidents. It's vital to ensure you're adequately covered, giving you peace of mind and allowing you to focus on creating cherished memories.
---
This article is provided as an informational piece. It does not provide what should be taken as insurance advice. Caravanwise Limited is not authorised to give insurance advice but our experience and expertise means that we know how to go about finding good cover. We have applied what we hope our "caravan insurance":https://www.caravanwise.co.uk/caravan-insurance/touringcaravaninsurance.html and "motorhome insurance":https://www.caravanwise.co.uk/motorhome-insurance/ clients have done when choosing us to travel insurance. Ultimately the choice is yours.
---
Types of Travel Insurance: Single Trip vs. Annual Multi-Trip
When exploring travel insurance options, you'll encounter two main types:
Single Trip: Ideal for infrequent travellers, covering one journey only.
Annual Multi-Trip: Perfect for those who travel multiple times a year, providing coverage for all trips within a 12-month period.
Consider your travel frequency, destinations, and budget to choose the most suitable option for your needs.
Always check the amount of trips you can make and the allowed maximum duration of those trips
Post-Brexit Travel Insurance Considerations
Brexit has brought changes to UK travellers visiting the EU, impacting travel insurance in several ways:
Passport validity requirements: Minimum six months remaining on your passport.
Tourist stay limits: 90 days within any 180-day period.
Driving documentation: Necessary permits for taking or hiring a car abroad.

EHIC

/

GHIC

: Ensure your travel insurance offers adequate coverage, as

EHIC

is being replaced by

GHIC

.
For updated information, consult the

GOV

.UK website.
EHIC

and

GHIC

: How They Complement Your Travel Insurance
The European Health Insurance Card (EHIC) and Global Health Insurance Card (GHIC) are valuable tools for UK travellers venturing to the European Union (EU) and beyond. They provide access to necessary medical care during your trip, but it's important to understand that these cards are not a replacement for comprehensive travel insurance.
EHIC: The EHIC, issued to UK residents prior to Brexit, remains valid until its expiry date. With the card, you can access state-provided healthcare in EU countries at a reduced cost or, in some cases, for free. This includes treatment for pre-existing medical conditions and routine maternity care. However, the EHIC doesn't cover everything travel insurance does, such as cancellation, lost luggage, or repatriation costs.
GHIC: The GHIC replaces the EHIC for UK citizens and covers necessary healthcare in EU countries. The card offers similar benefits to the EHIC, but it's crucial to note that GHIC doesn't cover healthcare in Norway, Iceland, Liechtenstein, or Switzerland. Just like with EHIC, you should still acquire travel insurance to ensure full protection during your journey.
In summary, both the EHIC and GHIC offer UK travellers a safety net for necessary medical care while travelling in the EU. However, they do not provide the full range of benefits that travel insurance offers. To guarantee comprehensive coverage, it's prudent to combine the benefits of an EHIC or GHIC with a suitable travel insurance policy, tailored to your specific needs and travel plans. By doing so, you can ensure a worry-free holiday experience, knowing that you're well-protected in the event of any unforeseen circumstances or emergencies.
Comprehensive Coverage: What to Look for in a Policy
To ensure you're fully protected, consider the following aspects when evaluating travel insurance policies:
Medical expenses: Adequate coverage for potential healthcare costs.
Cancellations: Protection against unexpected trip cancellations.
Baggage and personal belongings: Cover for lost, stolen, or damaged items.
Personal liability: Financial protection in case you cause injury or property damage.
Repatriation: Assistance for returning to the UK in emergency situations.
Medical Conditions and Travel Insurance: What You Need to Know
Those with pre-existing medical conditions can still obtain travel insurance, but may need to seek specialist providers. Disclose your condition(s) and any related information to ensure you're adequately covered. Be prepared for potentially higher premiums due to the increased risk associated with certain health issues.
Pre-Existing Medical Conditions: Securing the Right Coverage
Travellers with pre-existing medical conditions may need to seek specialist providers for adequate travel insurance coverage. Disclosing your medical history accurately is crucial to ensure that your policy provides the necessary protection. Some providers cater specifically to travellers with conditions such as cancer or heart issues, so research and compare policies to find the right fit.
Holiday Activity Exclusions
You should know what exclusions apply to things that you might do on holiday. For example if you hire a scooter or quad bike are you covered by your travel insurance for injury. Some policies will not cover this and you could add serious financial hardship to your serious injury if you are hurt and it isn't covered. Ask the insurer and read the policy.
Pregnancy and Travel Insurance: Ensuring a Safe Journey
Travel insurance for pregnant individuals shouldn't cost more, as pregnancy isn't usually considered a pre-existing condition. Review your policy for coverage relating to pregnancy complications or early delivery. Make sure you have sufficient medical coverage for both you and your baby.
Family Travel Insurance: Protecting Your Loved Ones
Family travel insurance offers coverage for parents and children (typically under 18) living at the same address. These policies can be more cost-effective than purchasing separate policies, and may even include free coverage for children. Carefully review the policy terms, as specific conditions may apply.
Adventure Sports and Activities: Specialised Insurance Options
For thrill-seekers, it's crucial to obtain specialised coverage for adventure sports and activities. Many standard policies exclude high-risk pursuits, such as skiing, scuba diving, or mountain climbing. Ensure your chosen policy covers your planned activities, keeping you protected while you enjoy your adrenaline-fuelled experiences.
Motorcycle enthusiasts embarking on trips to Europe or further afield may find certain travel insurance policies fall short of their expectations. A common restriction, limiting coverage to motorcycles with engine capacities of 250cc or less, can be a significant drawback if you have a bigger bike.
If you're a rider planning a motorcycle tour, it's essential to scrutinise the fine print of potential travel insurance policies. Be on the lookout for any limitations related to engine size or specific exclusions concerning motorcycle usage. A policy that caters to your passion for touring on two wheels should:
Clearly state coverage for motorcycles with engine capacities exceeding 250cc.
Outline provisions for both personal and rented motorcycles, if applicable.
Include coverage for personal accidents, medical emergencies, and emergency repatriation associated with motorcycle touring.
Offer protection for your riding gear, such as helmets, jackets, gloves, and boots.
By diligently comparing various travel insurance options, you can pinpoint a policy tailored to your motorcycle touring needs. Don't be afraid to ask questions or seek clarification from insurers to ensure you're adequately covered for your exhilarating journey. Remember, the right travel insurance policy will keep you protected and worry-free as you explore the open road.
UK Staycations: The Benefits of Domestic Travel Insurance
Even when holidaying within the UK, travel insurance can be beneficial. While the NHS covers medical needs, insurance can protect against potential disruptions like cancelled flights or trains, hotel closures, or lost or damaged luggage. Additionally, coverage for trip cancellation due to illness or bereavement can offer added peace of mind. Consider domestic travel insurance to ensure a worry-free staycation experience.
Tips for Comparing and Choosing the Right Travel Insurance:
Selecting an ideal travel insurance policy isn't a one-size-fits-all affair. Your unique needs and circumstances should guide you in finding the most suitable coverage for your journey. Here are some useful tips to aid you in comparing and picking the right travel insurance:
Assess your requirements: Think about the specific coverage you need, such as medical expenses, cancellation, or baggage loss. Factor in any pre-existing medical conditions and the activities you plan to partake in during your trip.
Examine various policies: Use comparison websites to obtain quotes from multiple providers. Carefully review each policy's coverage, exclusions, and limits.
Investigate existing coverage: Some banks, credit cards, or membership organizations might offer travel insurance as a perk. Evaluate the scope of this coverage to avoid unnecessary duplication.
Scrutinize the fine print: Make sure you understand the terms and conditions, including any excess or waiting periods.
Contemplate annual policies: Regular travellers may find annual multi-trip policies more cost-effective than single-trip coverage.
h2. Saving Money on Travel Insurance: Discounts and Deals:
Obtaining comprehensive travel insurance need not drain your wallet. By being a smart shopper, you can discover discounts and deals that help you save on your policy. Here are some money-saving tips:
Explore options: Compare quotes from various providers to pinpoint the most competitive prices.
Seek discounts: Some insurers might offer discounts for booking online, having multiple policies, or maintaining customer loyalty.
Combine policies: Merging travel insurance with other insurance types, such as home or car, could result in savings.
Dodge over-insuring: Choose a policy that addresses your specific needs without superfluous add-ons.
Opt for off-peak travel: Venturing during low-demand periods may lead to lower insurance premiums.
By adhering to these suggestions, you can ensure that you're not only obtaining the right coverage for your trip, but also securing a travel insurance policy that's both affordable and tailored to your needs.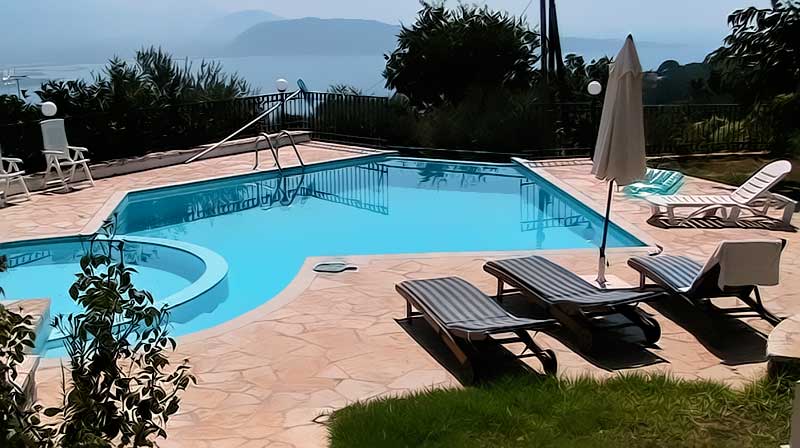 Lost Passports: Travel Insurance to the Rescue
Most travel insurance policies cover lost or stolen passports. In such situations, promptly report the incident and apply for an Emergency Travel Document (ETD) to minimize disruptions. Keep reference numbers from reporting the loss/theft, as they will be required when claiming on your insurance.
Extending Your Travel Insurance: Prolonging Your Protection
If your holiday plans change and you need to extend your coverage, many providers offer travel insurance extensions. Notify your insurer as soon as possible and avoid letting your coverage lapse, as this can complicate the extension process.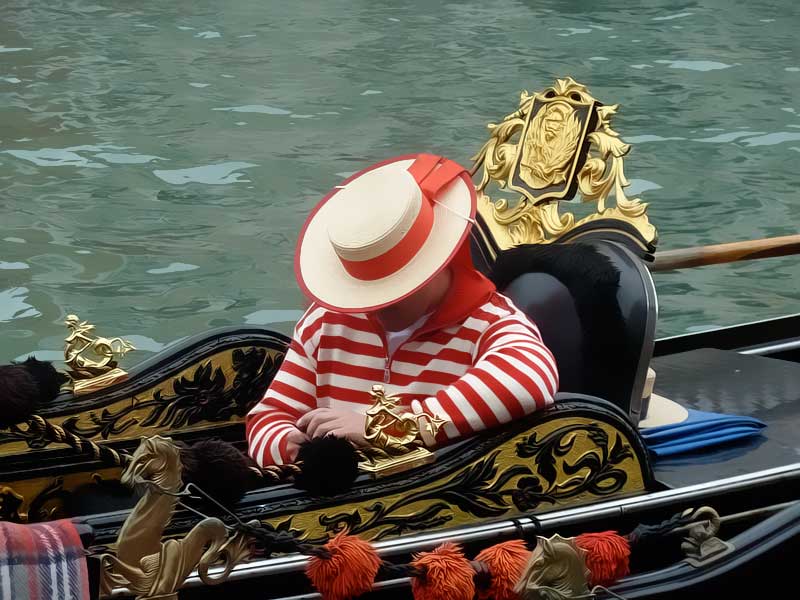 Travel Insurance for Seniors: Tailored Coverage for Older Travellers
Senior travellers may face unique challenges, such as age-related health conditions. Some providers offer specialised travel insurance for seniors, ensuring adequate coverage and peace of mind. Be prepared for potential age-related premium increases and seek a policy tailored to your specific needs.
Backpacker Travel Insurance: Essential Protection for Long-Term Traveller
Backpacker travel insurance, also known as long-stay or gap-year insurance, is designed for extended trips, often lasting months or even years. This type of policy covers a wide range of countries and activities, ensuring protection during your extended travels.
Doubling Up on Travel Insurance: Understanding the Implications
Having multiple forms of travel insurance, such as a standalone policy and coverage from a bank or credit card provider, can lead to delays in processing claims. Being "double" insured won't result in twice the payout, and it's generally not advantageous to have overlapping coverage.
Making a Claim on Your Travel Insurance: The Process
To make a claim on your travel insurance, follow these steps:
Keep policy, travel documents, and emergency contacts handy.
Obtain an official report for theft or criminal activity-related claims.
Contact your insurer as soon as possible, and provide necessary documentation.
COVID

-19 and Travel Insurance: Navigating the New Normal
Many travel insurance providers now offer COVID-19 coverage, including emergency medical treatment, repatriation, holiday cancellations, and accommodation costs. When comparing policies, use the "more details" option to assess the level of COVID-19 protection provided.
Cruise Travel Insurance: Specialised Coverage for Life at Sea
Cruise travel insurance is designed to cater to the unique aspects of cruising, such as onboard medical facilities, missed port departures, and cabin confinement due to illness. Ensure you're protected against potential cruise-specific disruptions by selecting a tailored policy.
Group Travel Insurance: Saving Money on Group Adventures
Travelling in a group? Group travel insurance can provide coverage for all members under a single policy, often at a lower cost than individual policies. Be sure to review the policy terms and conditions, as group size and eligibility criteria may vary between providers.
Travel Insurance for Students: Budget-Friendly Protection
Student travel insurance policies cater to the needs of students studying or travelling abroad, offering affordable protection. Coverage may include medical expenses, personal liability, trip cancellation, and belongings protection. Research and compare student-specific policies to find the best fit for your academic journey.
Winter Sports Travel Insurance: Safeguarding Your Snowy Adventures
Winter sports enthusiasts can benefit from a specialised travel insurance policy that covers activities like skiing, snowboarding, and other snow-related sports. These policies often include coverage for equipment, piste closures, and avalanche-related delays. Make sure your policy covers your chosen winter activities for a stress-free experience on the slopes.
Helicopter and Air Ambulance Evacuation
Emergency transport services, such as helicopters, air ambulances, and ground ambulances, can vary in cost across Europe and North America. These services are especially important when it comes to providing quick medical help in cases like skiing and motorcycle accidents, where time is crucial.
In Europe, the cost of a helicopter or air ambulance rescue might range from £1,500 to over £10,000, with factors like location, distance, and situation affecting the price. Ground ambulance services, on the other hand, could cost between £250 and £750. North America's emergency transport costs are generally higher. Helicopter evacuations can run from £10,000 to £30,000, and ground ambulance services might cost anywhere between £300 and £2,000. Keep in mind that these are rough figures, and actual costs can fluctuate.
Skiing and motorcycle accidents can happen in remote or hard-to-reach areas, making it difficult for standard ambulance services to provide timely assistance. In these cases, helicopters and air ambulances become crucial in delivering rapid medical care, minimising the risk of serious injuries or fatalities. Ski resorts often depend on helicopters to transfer injured skiers or snowboarders to nearby medical centres, while air ambulances are commonly called upon to transport motorcyclists from accident scenes.
Considering the high cost of emergency transport services, it's essential to have comprehensive travel insurance that covers these expenses. Should you experience a skiing or motorcycle accident, proper insurance can help alleviate the financial burden of emergency transport, allowing you to concentrate on your recovery without the stress of mounting medical bills.
It's always wise to be prepared. Double-check that your travel insurance policy includes coverage for helicopter, air ambulance, and ground ambulance costs, so you can enjoy your adventures across Europe and North America with peace of mind.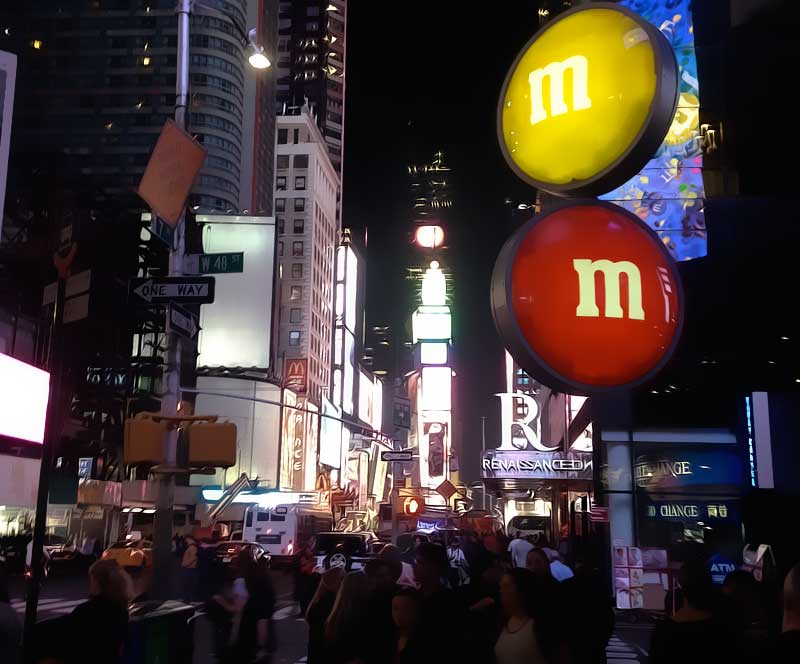 Multi-trip travel insurance
For those who travel regularly, multi-trip travel insurance, also known as annual travel insurance, provides coverage for multiple trips within a year. This cost-effective option simplifies insurance management and ensures continuous protection for frequent travellers.
Business Travel Insurance: Supporting Your Professional Journeys
Business travel insurance covers work-related trips and often includes coverage for equipment, such as laptops or smartphones, as well as trip cancellations or delays. Employees travelling for business purposes should consider a policy that caters to their professional needs.
Single Parent Travel Insurance: Simplifying Coverage for Solo Parent Adventures
Single parents travelling with their children can benefit from tailored travel insurance policies. These policies are designed to provide coverage for one adult and their children, often at a lower cost than other family policies. Review the policy terms and conditions to ensure the coverage meets the needs of your solo parent holiday.
Policy Exclusions: Knowing What's Not Covered
Understanding your travel insurance policy exclusions is essential to avoid surprises. Common exclusions include undeclared pre-existing medical conditions, high-risk activities, and travel to countries with travel advisories. Carefully review your policy documents to ensure you're fully aware of any limitations or exclusions.
Policy Upgrades: Customising Your Travel Insurance
Many travel insurance providers offer optional upgrades to customise your coverage. Examples include increased baggage protection, gadget coverage, or enhanced cancellation protection. Assess your travel plans and personal needs to determine if any upgrades are necessary for your peace of mind.
Rental Car Excess Insurance: Protecting Your Road Trip Finances
Car rental agreements often include an excess, which is the amount you would need to pay if the vehicle is damaged or stolen. Rental car excess insurance can help cover this cost, providing additional protection and financial peace of mind during your road trip adventures.
Travel Insurance for Digital Nomads: Ensuring Remote Work Security
Digital nomads require unique travel insurance coverage that takes their work-related needs into account. These policies often include coverage for work equipment, extended travel durations, and medical care in multiple countries. Compare policies tailored to digital nomads to ensure your remote work lifestyle is protected.
Drugs and Alcohol, be aware of the implications
Travel insurance claims can be influenced by certain actions, such as alcohol consumption and drug use. Here's why these behaviours may impact your claim:
Alcohol-related accidents: If an accident happens due to excessive drinking, your insurer may not pay out. It's important to know your limits and drink sensibly while travelling.
Illegal drugs: If an incident involves illegal drug use, your insurer won't cover it. This includes both recreational substances and misusing prescription medication.
Unreported pre-existing conditions: Not telling your insurer about past substance abuse or addiction can lead to claim denial. Be honest about your medical history when arranging insurance.
Risky behaviour: Taking part in dangerous activities while under the influence can invalidate your coverage. Insurers expect you to act responsibly and take steps to stay safe.
To avoid problems with your travel insurance claim, make sure you:
Study the policy exclusions regarding alcohol and drug use.
Inform your insurer about any relevant pre-existing conditions, like substance abuse or addiction.
Avoid overindulging in alcohol and stay away from illegal drugs during your trip.
Be cautious and act sensibly to reduce risks associated with your activities.
By following these guidelines and sticking to your policy's terms, you'll be better prepared to handle the claims process if needed.