image Ashley Owen
Campervan Conversion: Choosing Your Base Van
Embarking on a self-build campervan conversion project is an exciting journey. The first step in this process is choosing the right base van for your needs. When selecting your van, consider factors such as size, fuel efficiency, reliability, and ease of obtaining parts for repairs or modifications. Take the time to research different models and weigh the pros and cons of each to find the perfect foundation for your dream campervan. The forums are filled with advice on which vans to avoid, which are rot boxes and which have specific engineering weaknesses.
Top Vehicles for
DIY

Campervans

While there are countless options available, some vehicles have proven to be popular choices for DIY campervan conversions. Here are a few favourites:
Volkswagen Transporter: A classic choice, the Transporter has a strong following and offers a good balance of size and reliability.
Ford Transit: Known for its durability and spaciousness, the Transit is a versatile option for campervan enthusiasts.
Mercedes-Benz Sprinter: With a reputation for reliability and quality, the Sprinter offers a comfortable and stylish base for your conversion.
Renault Trafic: A popular choice in the UK, the Traffic is known for its fuel efficiency and customisability.
Fiat Ducato: Offering a spacious interior and good fuel economy, the Ducato is another popular choice for campervan conversions.
Japanese

MPV

imports such as Toyota Alphard, Nissan Elgrand and Mazda Bongo make brilliant cost effective campervans. They are right hand drive and because they don't use salt on the roads in winter in Japan are often virtually free from rust.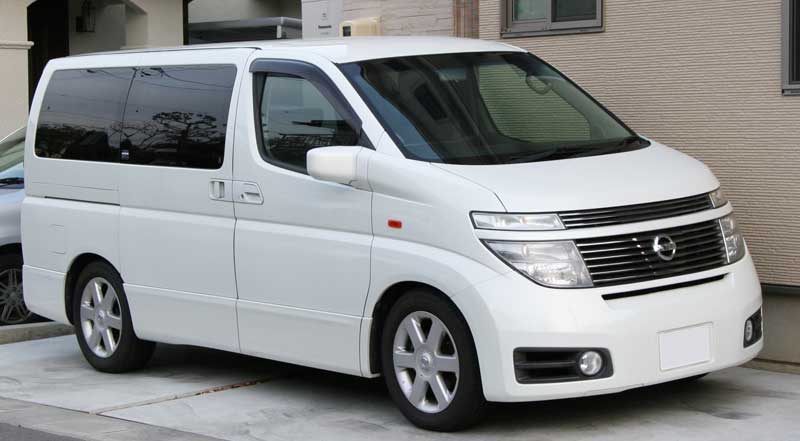 Nissan Elgrand
Insuring Your Van During Conversion
Before, as a van, during conversion and once converted all covered under one policy. Protecting your investment during the conversion process is essential. Campervan conversion insurance provides coverage at various stages of your project:
As a van: When you first purchase your base vehicle
During conversion: While you are working on your campervan
After conversion: Once your project is complete, no need to switch as you will already be on our comprehensive (or

TPFT

for lower value) campervan insurance policy tailored to your unique needs.
Get a quote online or speak to our experienced Dorset team at Caravanwise to find the best coverage for your campervan conversion.
Our friendly, experienced Dorset team are just a freephone call away. Freephone 0800 3282084
Click to Call Free – 0800 328 2084

Or you can get a quick and easy online quote any time:
Get a Campervan Insurance Quote >>
Campervan Breakdown Cover
If you buy your self build campervan insurance from us you can add UK and EU breakdown cover to your motorhome insurance policy for just £55 a year.
Navigating
DVLA

Category Changes

Once your campervan conversion is complete, you'll need to notify the Driver and Vehicle Licensing Agency (DVLA) to change the vehicle category to "Motor Caravan" which is their generic term for motorhomes and campervans of all types. This process ensures your campervan is correctly registered and complies with regulations for road use. Make sure to provide the DVLA with necessary documentation, including photographs of your completed conversion, to facilitate the process. Over the last few years this process has become more frustrating as the DVLA have imposed an extra requirement that the vehicle must have the outward appearance of a "Motor Caravan". Often applications fail on this aspect and the vehicle is noted by the DVLA as a multi purpose vehicle with windows, but don't worry. The key thing is for it to be registered as what it is, or at least what the DVLA think it is. We can usually sort out your insurance whatever the outcome.

You can download a form letter in RTF to get you started here: https://www.caravanwise.co.uk/Resources/reclass.rtf
DayVan Insurance: Your Backup Plan
If the DVLA refuse your application to re-classify your van as a "Motor Caravan" consider day van insurance as a backup plan. This is exactly the same policy. The main requirement is that you have at least a fitted bed that complies with the requirement for a campervan bed and access to the living area. In effect your van will have been either fully or partially converted but may not meet all the criteria for "Motor Caravan" classification. Keep in mind, however, that day van insurance doesn't include commuting coverage. If you need that then you will have to shop around to find an alternative.
Caravanwise: Conversion Insurance Experts
At Caravanwise, we specialise in providing comprehensive insurance solutions for self-build campervan conversions. Our experienced team understands the unique challenges and requirements of these projects, and we pride ourselves on offering personalised and knowledgeable assistance.
With years of experience in the campervan conversion insurance, we have developed a deep understanding of the nuances and complexities involved in insuring these unique vehicles. We are committed to helping you find the best coverage for your needs, whether you're just starting your conversion or have already completed it. Our friendly and dedicated Dorset-based team is ready to answer your questions and guide you through the process. We can't offer advice but we can provide you with all of the information that you require to make your own decision.
Some benefits of choosing Caravanwise for your campervan conversion insurance include:
| | |
| --- | --- |
| Coverage for all stages of the conversion | We offer one insurance policy that covers your vehicle during the conversion process, as well as once it's completed, ensuring that you're protected every step of the way. |
| Expert guidance | Our knowledgeable team is available to provide guidance, helping you find a simple solution campervan conversion insurance. We will provide you with information, rather than advice, to help you make your own decision. |
| Choosing Caravanwise | For campervan conversion insurance provider means you'll be in good hands throughout your entire self-build journey. Let us take care of the insurance side of things, so you can focus on creating the campervan of your dreams. |
Your initial cover, which is an annual policy, will have the proviso that you need to have completed your conversion within 90 days. We understand that your project might take longer to complete than this and there are various options that we can use to extend this or to cover your conversion in a different way, by switching the description to Day Van for example.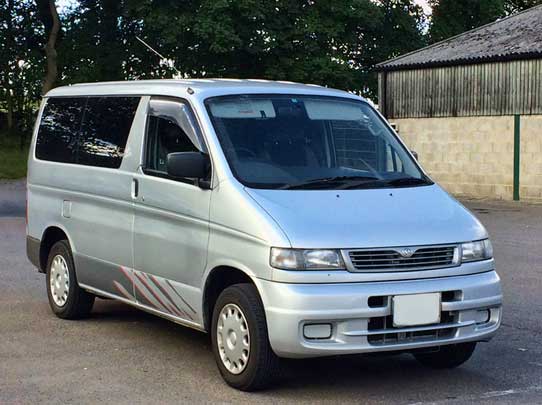 Mazda Bongo – Ford Freda
Vehicles We Can Cover
Caravanwise is proud to offer insurance coverage for a wide range of base vehicles, including but not limited to:
| | |
| --- | --- |
| VW T4, T5, T6 Transporter | ✓ |
| VW Caddy | ✓ |
| Ford Transit | ✓ |
| Mercedes-Benz Sprinter | ✓ |
| Renault Trafic | ✓ |
| Fiat Ducato | ✓ |
| Mazda Bongo | ✓ |
| Ford Freda | ✓ |
| Nissan Elgrand | ✓ |
| Toyota Alphard | ✓ |
| Other Japanese Imports | ✓ |
| And many more | Just Ask |
No matter which vehicle you choose for your campervan conversion, we'll do all we can to help you find the right insurance policy to keep your investment protected. We do have engine size, 5000cc, value, £80,000 and seat limits, maximum 8. However we can usually help if you are not caught by these. Our normal underwriting criteria apply. If we can't arrange insurance for your circumstances or usage we can very quickly tell you. You will find more cover details here:
Building Your Dream Campervan
Creating a DIY campervan is a rewarding and fulfilling experience. With the right planning, research, and insurance coverage, you can bring your dream campervan to life. Remember to consider factors such as size, fuel efficiency, and reliability when choosing your base vehicle, and to ensure your campervan is properly insured at every stage of the conversion process.
Our friendly, experienced Dorset team are just a freephone call away. Freephone 0800 3282084
Click to Call Free – 0800 328 2084

Or you can get a quick and easy online quote any time:
Get a Campervan Insurance Quote >>
Tips for Successful Campervan Conversions
To ensure a smooth and enjoyable campervan conversion process, follow these tips:
Plan your layout carefully: Take the time to create a detailed blueprint of your desired campervan layout, considering factors such as storage, sleeping arrangements, and kitchen facilities.
Consider using a kit to speed up the process. Kit builders have already perfected their designs so they should fit straight into your vehicle. Using a kit by a well known manufacturer might enhance the resale value of your campervan as buyers know the quality and standards used in your build.
Research and gather materials: Source high-quality materials for your conversion, and research the best techniques for installation and construction.
Have larger specialist jobs completed by experienced firms. For example it is better to get windows fitted by a window specialist, pop tops and rock and roll beds fitted by campervan converters. We are very happy for you to use this hybrid approach and you will probably end up with a higher standard conversion.
Seek professional advice when needed: If you're unsure about any aspect of your conversion, consult with professionals who can provide guidance and expertise. If you are installing gas heating or cooking you will definitely need to get a qualified gas engineer involved.
Document your progress: Keep a record of your campervan conversion, including photographs, receipts, and notes on any modifications made. This documentation will be helpful when applying for

DVLA

category changes or securing insurance coverage.
Stay patient and flexible: Campervan conversions can be challenging, and unexpected issues may arise. Be prepared to adapt your plans and remain patient throughout the process. If you need more time talk to us before the 90 days are up.
By following these tips and securing the right insurance coverage, you can embark on a successful self-build campervan conversion journey and create the perfect home on wheels for your adventures.
Insurance We Offer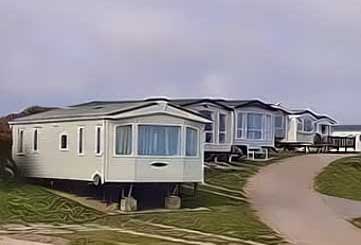 Static Caravan Insurance
We offer comprehensive insurance coverage for your static caravan, including protection against storm, flood, accidental damage, and more.
Static Caravan Insurance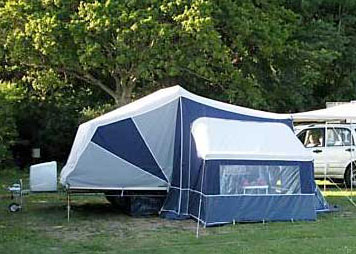 Trailer Tent Insurance
Protect your trailer tent with our caravan insurance policy, covering everything from loss or theft to accidental damage.
Trailer Tent Insurance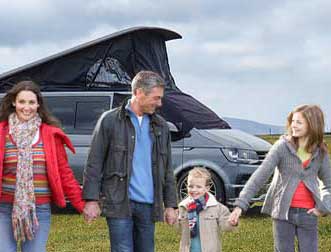 Campervan Insurance
Our campervan insurance policy provides comprehensive protection for your home on wheels, including damage, theft, and liability coverage.
Campervan Insurance