Finding Affordable Cover in the UK
As a homeowner, protecting your property and possessions with home buildings and contents insurance is really well advised and some would say, essential. In fact your mortgage provider will insist that you have buildings cover of a suitable standard.
You will want to safeguard your valuables and property as a homeowner. Home insurance offers peace of mind and financial protection in the event of unexpected events like burglary, fire, or damage from storms, flood and subsidence. Finding the ideal house insurance policy that also suits your budget can be difficult, though. In this post, we'll look at how to compare insurance quotes, discover cheap home insurance in the UK, and stay clear of scams and inadequate coverage.
First of all lets look at what home buildings and contents insurance is and what it can cover you for.
Home Insurance
Why You Need It, What It Covers, and Why It's Important
Home insurance protects your home and belongings from damage, theft, and loss. It is typically split up into two main sections, buildings and contents. In addition you will usually find sections providing cover for liability to third parties and there may be a personal injury section.
Buildings insurance covers the structure of your home, including walls, roof, floors, and fixtures, while contents insurance covers your personal possessions, including furniture, appliances, and other items.
Accidental damage to your property can usually be included and you can include personal possessions away from the home. So that things you would normally wear or carry about your person are covered when you take them with you. Some policies limit this to within the UK others Europe and some Worldwide. Personal possessions away from the home is good cover to have alongside your caravan insurance or campervan insurance.
If you have any of the following; ask for cover options and price when you phone for a quote.
Jewellery, valuables, collections, art.
Sporting equipment such as bikes and golf clubs.
Gadgets – can be insured separately or may be included in your home contents policy. Ask your insurer.
Garden and shed contents, lawn mowers etc.
Working from home – business equipment.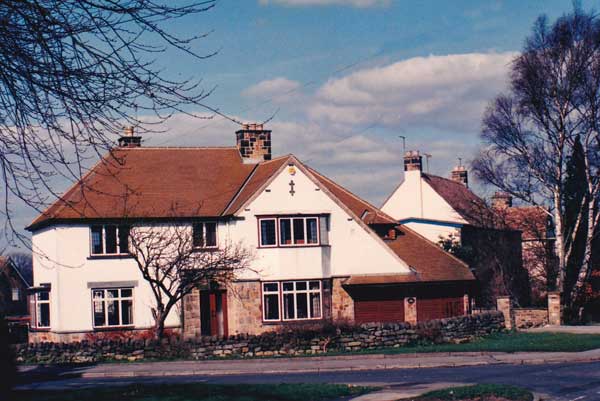 Flooding
If your house has previously suffered a flooding event or you are in a high flood risk area, then you will need to make a bit more effort to get a good deal. "Flood Re is a re-insurance Scheme that makes flood cover more widely available and affordable as part of your home insurance." They have a list of insurers who can help with insurance if flooding is an issue. Flood Re
Subsidence
Subsidence – If your house is in a mining or ex mining area or has other geological reasons why subsidence may be a higher than normal risk you will need to make a bit more effort to find good value cover. Watch out for high excesses.
Tenants
Tenants – often the building you rent will be insured by your landlord. If that is the case you will just need contents and liability insurance. You'll want to consider cover for accidental damage to the landlords fixtures and fittings. Some insurers offer a legal protection policy as an add on that may cover you for landlord and tenant disputes. If it does that could be well worth considering.
How to Find Affordable Home Insurance: Tips and Tricks for Saving Money
It is worth putting in a bit of effort to find good value home insurance. To get the cheapest deal, shop about and compare prices from several insurance companies. Often it is best to go direct to large well known brands such as Aviva, LV or Direct Line rather than use price comparison sites. The latter are OK if you know what you are doing and make sure you are getting what you think you are. More on this later in the article.
When you phone for your quote ask about, increasing excess, improving security etc. Phoning, if available, is a good idea because you can ask "what if" questions that you can't do online.
Increase your excess: You may want to increase the amount you contribute to a claim this is your voluntary excess. You might be able to reduce your premium by raising your excess.
Enhance security: Putting in security systems like CCTV cameras, smoke detectors, and burglar alarms can lower your premium and lower the chance of damage or theft.
Multiple policies: If you combine your house insurance with additional policies, like car insurance some insurance companies will give you a discount for each additional policy, ask if this is an option.
Pay annually: You can save money on interest and costs by paying your premium annually as opposed to monthly.
When comparing home insurance quotes, it's important to look beyond the price and consider the coverage, exclusions, and excess. Here are some factors to consider when choosing a home insurance policy:
Coverage: Make sure the policy covers everything you need, including buildings insurance, contents insurance, and liability coverage. See the section on "Basics" policies below.
Exclusions: Check the policy exclusions to ensure there are no unexpected gaps in coverage.
Excess: Consider the excess amount and whether you can afford to pay it in case of a claim.
Add-ons: Some insurance providers offer add-ons such as accidental damage coverage, legal expenses coverage, key cover, or home emergency cover. Consider whether these add-ons are necessary for your needs.
Customer service: Look for insurance providers with good customer service and a reliable claims process. Larger companies have given particular focus to this over recent years.
Top Home Insurance Companies for Cheaper Premiums
When it comes to finding budget-friendly home insurance policies, it's important to know where to look. Below are some of the top home insurance companies in the UK that offer affordable coverage:
Aviva – Aviva offers home insurance policies that are customisable to fit individual needs and budgets. Customers can choose from three levels of coverage. Aviva also offers a no-claims discount that can reduce the cost of premiums over the years.
Aviva
Admiral – Admiral offers budget-friendly home insurance policies that include coverage for accidental damage and legal expenses. Customers can also customise their policies with optional add-ons like personal possessions cover and home emergency cover.
Admiral
Churchill – Churchill's home insurance policies offer a range of coverage options, including accidental damage, personal possessions cover, and home emergency assistance. Customers can also take advantage of Churchill's online discount to save even more on premiums.
Churchill
Direct Line – Direct Line's home insurance policies come with a range of coverage options, including buildings insurance, contents insurance, and accidental damage cover. Customers can also add optional extras like home emergency cover and legal expenses cover.
Direct Line
Telephone: 0345 246 8372
LV= LV= provides comprehensive and affordable home insurance policies, including liability coverage and optional extras, with exceptional customer service and a 24/7 claims helpline. With over 1 million customers, LV is a trusted and reliable choice for UK homeowners.
LV=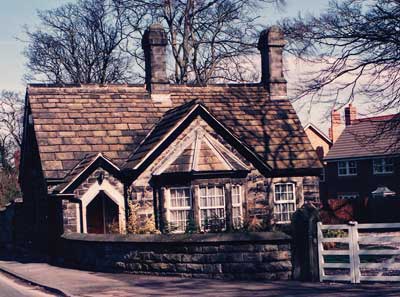 Balancing Price and Cover Provided
While finding cheap home insurance policies is important, it's also important to make sure that you're getting the coverage you need. To find the best value home insurance policies, consider the following factors:
Coverage – Make sure that the policy covers all of the risks that you're concerned about, including storm and flood, theft, and accidental damage. Avoid basic policies unless you really know what you are doing. Sometimes, on price comparison sites you will get an offer from a major company at a really cheap price, sometimes these are basic policies with big gaps in cover. This is fine if you understand what the gaps are and what you are missing. If, as may be likely, those gaps are for things where the frequency and cost of claims is high you might be leaving yourself open to expense just when you are not in a position to deal with it.
Excess – Consider the amount of the excess (the amount you have to pay before the insurance kicks in) and make sure that it's a reasonable amount.
Limits – Check the policy limits to make sure that they're high enough to cover the cost of rebuilding your home or replacing your possessions.
Discounts – Look for discounts that can help you save money on your premiums, such as no-claims discounts or discounts for bundling your home and car insurance into a multi-policy deal.
Customer service – Make sure that the insurance company has good customer service and a reputation for handling claims fairly and efficiently.
The Risks of Choosing Cheap Home Insurance: How to Avoid Poor Coverage
While it's important to find a home insurance policy that you can afford, it's also important to be aware of the risks of choosing cheap insurance. Some insurers may offer policies that appear to be too good to be true, with low premiums and limited coverage. To avoid such basic policies that don't provide the coverage, you need consider the following.
Do your research – Before choosing an insurance company, do your research and read reviews from other customers. Every policy has to have an IPID. Insurance Product Information Document that sets out the main cover and exclusions. These are in exactly the same format. Download them for each of the policies you are considering and compare them. When you have done this and chosen one make sure that you get what you have paid for. The insurer or broker must give you a copy or a download link to the IPID of the policy you have bought. Check it carefully and check the policy booklet. If you think you have made a mistake you can cancel within the first 14 days and get a full refund less any non-refundable fee charged by the insurer or broker.
Beware of high excesses – Some insurers may offer low premiums but high excesses for some sections of the policy, which means that you'll have to pay a large amount out of pocket before the insurance kicks in.
Watch out for exclusions – Some policies may exclude cover for certain types of damage or risks. Make sure that you read the policy carefully and understand what is and isn't covered.
Check the insurer's financial strength – Make sure that the insurance company is financially stable and has a good reputation for paying claims. In the UK, the FCA monitors financial strength so this is less of an issue than reputation on handling claims fairly.
Don't be afraid to ask questions – If you have any questions about the policy or the coverage, don't be afraid to ask the insurance company for clarification.
Conclusion: The Importance of Balancing Price, Coverage, and Reliability in Home Insurance
In conclusion, finding cheap home insurance is not just about saving money; it's also about making sure you have the right cover in case something unexpected happens. While it can be tempting to choose the cheapest policy available, it's important to do your research, read the IPIDs, compare quotes, and balance price with cover and reviews.
Remember, the cheapest policy may not always be the best value if it doesn't provide the cover you need. Read the policy terms carefully to make sure you understand what is and isn't covered. The IPID is very useful for this purpose.
You may discover affordable house insurance that suits your needs and your budget by using these suggestions and completing your research. Don't be put off protecting your house and your family; make a start searching for good value home insurance today.
This article is provided as an informational piece. It does not provide what should be taken as insurance advice. Caravanwise Limited is not authorised to give insurance advice but our experience and expertise means that we know how to go about finding good cover. We have applied what we hope our caravan insurance and motorhome insurance clients have done when choosing us to home insurance. Ultimately the choice is yours.