Click Here to Call FREE
Caravan Insurance
Affordable and Comprehensive Caravan Insurance UK
Our caravan insurance policy offers you an affordable way to protect the investment you have made in your caravan. Our caravan policy protects you from loss or damage by accident, fire, theft or storm and floods. It also covers you for third party liability when it is not hitched to your car. It makes sense to not take to the roads until you have set up your insurance policy and there we can help.
Get a Caravan Insurance Quote
Our online caravan insurance quote system for touring caravans will give you a free instant quotation and if you want to take up the policy we can then set it up over the phone in a few minutes. If you don't want the hassle of completing a quote form yourself just phone us, during office hours, on 0800 328 2084 for instant quote and buy. One of our friendly staff will be happy to help.
Get your Free Caravan Insurance Quote Today »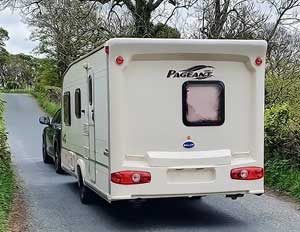 Take Caravanwise with you wherever you travel on holiday.
10 years New for Old Caravan Insurance
You may select caravan insurance on a new for old basis for your touring caravan until it is 10 years old provided you cover your caravan for the full cost of an identical new replacement. If you have bought your 'van on finance it is important that you carefully consider new for old cover.
Sensible Caravan Security Requirements
For single axle touring caravans we require that you use a hitch lock and a wheel clamp when the caravans is detached from the towing vehicle and is left unattended for more than two hours. We do recommend more security, and many people use both a hitch lock and wheel clamp together with an alarm. In fact for high value caravans and twin axle caravans we require hitch lock, wheel clamp and an alarm or additional wheel clamp. The alarm must, of course, be active.
There is an insurance discount available if you use an alarm and/or tracking device.
Seven Reasons to choose Caravanwise Caravan Insurance
---
Caravanwise are experts in the field. We have been specialists in caravan, campervan insurance and static caravan insurance since 1998.
Protection wherever you travel, for a caravan holiday, from home to anywhere in the EU Including get your caravan home in the event of an accident
Comprehensive cover including accidental damage from a major UK insurer
Fixed Site, seasonal pitch caravan insurance, insurance option to remove towing cover for a big discount, if you keep your caravan permanently sited
Alternative Accommodation insurance - so your holiday won't be completely spoilt
Choice of New for Old or Market Value Insurance - you set the value
Want cheaper? Reduce the cost of your insurance with a voluntary excess discount
---
Northern Ireland Caravan Insurance
We are now able to arrange insurance for Northern Ireland for campervans, motorhomes, static caravans and touring caravans both used as tourers or permanently site. Just use our standard insurance quote system. If you are a Northern Ireland resident we would be delighted to give you a quotation for your caravan insurance. Call us on 0800 3282084 to discuss your requirements and get a free and no obligation quote.
Cheaper Caravan Insurance Deals
We often see the question asked, "what is the average cost of caravan insurance in the UK?". This question is often asked by people thinking of buying a caravan in order to know what the running costs will be. To be honest there isn't really a single answer to that question, but you don't want to hear that, you want an answer to the question. So here is how to get an answer to a better question quickly and easily with no obligation. We want to tell you what the cost of insurance will be for you.
If you are thinking of buying a caravan you might not know exactly which caravan you are going to buy but I bet you know what your budget is, let's start there.
You are going to have to get a tailored cost-effective insurance quote but don't worry it is free, easy and no one is going to hold you to it. If you already have a caravan and insurance you'll already know the ropes and we would be delighted to give you a quote so you can see how much you can save.
Uncover the Best Caravan Insurance Deals and Quotes with Caravanwise.
Get a Caravan Insurance Quote »
Insurance for Caravans Savings Tips
1. Get your value right
Ensure you have an accurate valuation of your caravan for insurance purposes.
2. Don't double insure your contents
Check if your home insurance covers your caravan contents to avoid unnecessary duplicate coverage and cost.
3. Join a club
Membership in a caravan club can provide access to insurance discounts or exclusive deals.
4. Store on a high security storage site
Using a secure storage site for your caravan may lower your insurance premiums due to reduced risk.
5. Add some voluntary excess
Increasing your voluntary excess can lower your insurance premium, but consider the potential out-of-pocket costs in the event of a claim.
6. Buy the coverage you need
Choose an insurance policy that meets your specific needs without unnecessary add-ons, which can increase the cost.
What do you need to know to get a low cost caravan insurance quote?
Here is a list of the things that will effect the premium. The way our insurance quotes work is first of all on the basis of a rate per £1,000 covered. To get to that starting point you need to tell us, either on the phone or on our online quote the following values. If you are not sure make some assumptions for now.
We will ask you for the make, model and age of your caravan. If you have not bought it yet don't worry just find one in a listing that is the sort of thing you are thinking about and tell us that. When you do come to buying a caravan you can just phone and amend you quote to fit what you ended up with.
1. Caravan and Equipment Value. This is basically everything you get from the dealer or previous owner when you buy the caravan. It is all of the things that are on or in the caravan that you keep with it. Including things like your gas bottles, cooking utensils, steps, water containers, security devices etc. The awning and mover are valued separately.
There is one decision you'll need to make that will affect the value you tell us. That is whether you want new for old or market value cover. If you insure your caravan new for old and the caravan is a total loss, for example it is stolen, your Insurer will buy you a new caravan, however your sums insured need to be enough to buy a brand caravan. We can offer new for old insurance for touring caravans until they are 10 years old. As explained if you want new for old cover you need to insure your caravan for the replacement cost of a new one including delivery.
Market value insurance cover is what it would cost to replace it with the same make and model, condition and age from a dealer, in other word putting you back to the position you were in prior to the claim. But because the insurance premium you pay is based on the value your tell us, the amount you will be covered for in the event of a claim is limited to the amount you value it at and this will be shown on your schedule of insurance when you buy cover.
Getting the value right is important but only you can decide what that is we are not allowed to influence or give advice on your decision. We are happy to enter different values and tell you the premium for that value and this might help you to decide whether to go for new for old or market value insurance.
2. Your caravan awning. The value here needs to be the replacement cost of a brand new awning. If it is damaged beyond repair what would it cost to replace it? Awnings are insured up to 15 years of age.
3. Your caravan motor mover, if you have one will also be insured on a new for old basis. Not sure if you'll get one then leave it out for now.
4. Your contents and personal effects. This is one section where you could just waste money or make a saving. What you need to do is check to see if your personal possessions are already covered on your home insurance policy as "personal possessions away from the home". Now is a good opportunity for you to check this and find out exactly what that means. If it means, as is usually the case, that the things that you wear or carry when you leave the home are covered then that means most of the things you'll take with you to the caravan are already insured. Avoiding doubling up on insurance makes sense. If things are already covered then the Insurance Companies will get together and sort out what percentage they will pay, which of course takes time. Check to see if your camera and devices are covered on your home policy as we won't be able to.
When you think about if personal possessions away from the home cover on your home insurance policy is a really good safeguard for someone with a caravan as it covers those things wherever they are, in the caravan, on the beach in a restaurant etc. You need to check you home policy on geographical limits, if it covers anywhere in the world then that will match your use of the caravan in Europe as well as in the UK. Read your insurance policy and if you are in any doubt ask your home insurance company.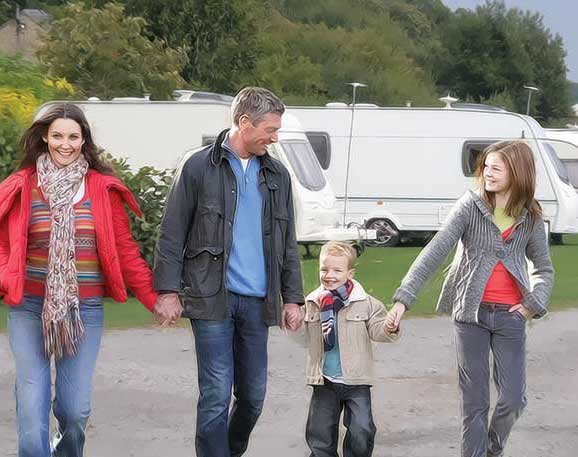 Get the right insurance and forget about it - just enjoy your caravan holidays
Get a caravan insurance quote and compare with what you have.
If you already have a caravan insured and you are just interested in finding out what we have to offer then the process is exactly the same and the information on setting values above applies to you as well.
Get a cheaper caravan insurance price
Once we have established how much you want to insure the caravan for we can move on to applying insurance discounts. Again if you don't have a caravan yet but just want to get an idea of the cost of insurance we can still help. You can make assumptions about the following things that will provide a discount.
Store in a secure site
If you store your caravan on a Cassoa "Gold" or "Platinum" storage site we can apply a discount. This is because there is a reduced risk of theft from a well run highly secure storage location.
Fit enhanced security to your caravan
There is a minimum security requirement with all our touring caravan insurance policies. A hitch lock and wheel clamp are required for single axle caravans and twin axles must either have an additional wheel clamp or an active theft alarm or tracker. If the caravan is valued at more than £20,000 we will require it to have either an alarm or a tracker. We can apply an extra discount if the additional security you choose is one of the following.
A professionally fitted and 24/365 monitored tracker.
A professionally fitted anti theft Alarm that is kept active whenever you are not in the caravan.
An Axle Lock that locks the wheel to the chassis using a proprietary lock. Like in the picture below.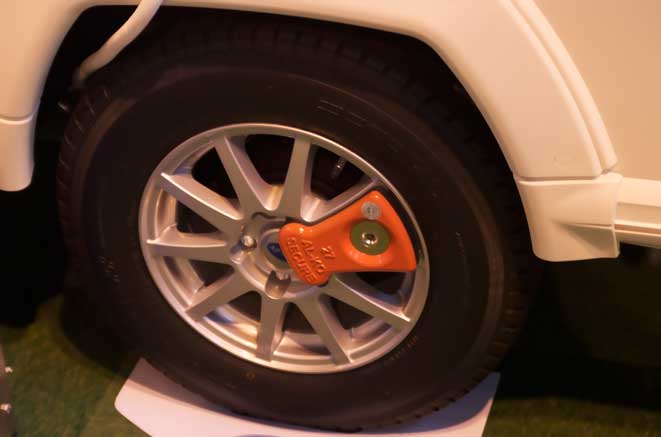 Join a Club
If you are a member of a caravan club, an owners club or an online caravan forum we can give you a generous discount.
No claims
We don't have a formal no claims discount scheme but we do have an insurance discount built in for experienced owners with a good claims history and the good news is that we can give new caravanners an introductory rate that will be repeated at renewal provided you have not made a claim.
Voluntary Caravan Insurance Excess
Our standard excess, the amount that will be deducted in the event of a claim, for touring caravans, is just £50. If you are happy to add a voluntary excess we can discount your premium. Just ask and we will tell you how much that is.
Pay for your insurance by Direct Debit - payment options and pricing
If you want our cheapest price you should pay annually but if you would rather spread the cost we can set up a consumer credit account with CCF (BNP Paribas) so that you can pay by monthly Direct Debit. The interest rate is 12.5%. We will ask you to pay a 20% deposit so for example if your premium is £160 you will pay a £32 deposit. 12.5% is then added to the remaining premium. This £144 is collected over a ten month period at £14.40 per month. You will end up having paid £176 for your insurance. In the table is an example based on our minimum premium for touring caravans of £90.
Insurance Premium Example - Paid By Direct Debit
Example premium
£90
Deposit percentage
20%
Deposit amount
£18
Remaining premium
£72
Interest rate
12.5%
Interest added
£9
Total payable
£99
Monthly payment over 10 months
£8.10
The APR is 29.85% which sounds like a lot but what it means in the example above is that you have paid £9 for the credit. Caravanwise Limited is Authorised by the FCA as a credit broker and we will be paid a small commission for setting up your agreement. As you can imagine this is such that it doesn't cover our costs but we offer it as a service to customers to allow you to split the cost of your insurance into smaller chunks.
Choosing the caravan policy and cover that is best for you
Along with confirmation of you quote we will send you full details of the insurance cover and any exclusions. The IPID is an easy to understand summary of the policy and you should, at the very least, have a look through that and compare it with other policies you are considering. Your confirmation email will also have a link for you to download the full policy wording. We are here to explain anything that you are unsure of so please do ask before your decide.
Get a Caravan Insurance Quote »
Touring caravan - kept on a fixed site or seasonal pitch. If you keep your tourer on a permanent site or seasonal pitch and do not tow the caravan you may be able to get a very low premium, because the risk of a claim is reduced. The touring caravan must have the security set out above and the site must be locked and secure, designed for storing caravans, have a secure perimeter and locked gate or barrier, there must be at least 10 caravans on the site and to the best of your knowledge the site must be free of any history of damage by storm, flood, theft or vandals, and be supervised.
If you choose fixed site use, the policy will exclude cover while being towed by any motor vehicle driven by you, your family, relative or friend that you have loaned it to including any accidental damage to the caravan resulting from such towing.The caravan will still be covered for the site to tow it out to your pitch or to move it on the site, also it is covered for any caravan manufacturer, supplier, repairer, engineer, site owner, or any road vehicle recovery service to tow or transport it in connection with their business.
Other Insurance We Offer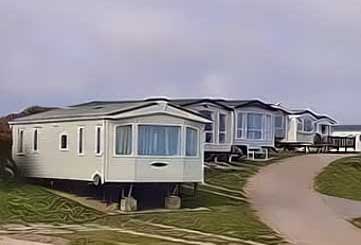 Static Caravan Insurance
We offer comprehensive insurance coverage for your static caravan, including protection against storm, flood, accidental damage, and more.
Static Caravan Insurance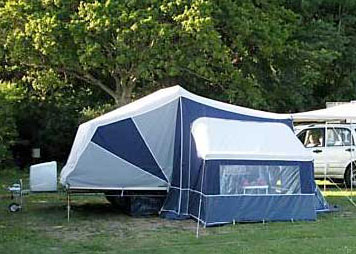 Trailer Tent Insurance
Protect your trailer tent with our caravan policy, covering everything from loss or theft to accidental damage.
Trailer Tent Insurance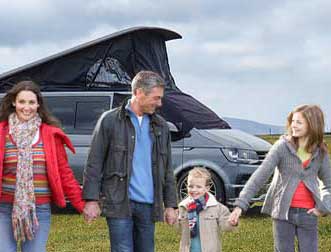 Campervan Insurance
Our campervan insurance policy provides comprehensive protection for your home on wheels, including damage, theft, and liability coverage.
Campervan Insurance
Caravan Insurance Frequently Asked Questions
We are here to help.

Call our Dorset office on:
0800 328 2084
Click to Call Free
Mon - Fri 9am - 6pm
Sat 10am - 12noon
Download Insurance IPID for touring caravans, an easy to understand brief summary of cover. 118K.