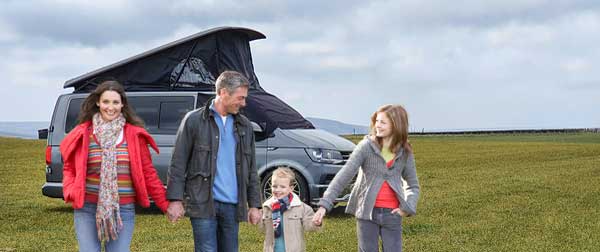 Click to Call Free - 0800 328 2084
Campervan Insurance and Motorhome Insurance
Do you need special insurance for a campervan?
Yes, you should consider a specialist motor policy tailored for campervans. Read on for information on what a specialist campervan insurance policy can give you. If you are short of time give us a call on 0800 3282084 and we'll tell you the basics.
All vehicles on UK roads must by law have motor insurance that covers the liability of the driver to other road users. After that the choice is yours but you will probably want fully comprehensive cover that will pay for damage to your campervan. If you read on you will find more information about the campervan policy that we offer including the cover you will get over that offerred by a normal car policy. You'll also see how to get campervan breakdown cover for UK and EU at just £55 a year.
Get Your Free Campervan Insurance Quote Today >>
Are Caravanwise Campervan Insurance Specialists?
Yes, at Caravanwise we have been providing insurance services for leisure vehicles, including campervans, since 1998. In that 25 years we have focused on giving our clients a fair deal and excellent customer service. We want to give you the best service at the cheapest price we possibly can. That way you will stick with us and tell your friends about us.
Caravanwise is a family owned company with a small dedicated team based at our Christchurch Dorset office. The way we are organised means that you will always get to speak to someone who can deal with your enquiry. All of the team do all aspects of administering your policy. Give us a try, just phone 0800 3282084 during office hours and see how we work for you.
Get Your Free Campervan Insurance Quote Today >>
How to Make Campervan Insurance Cheaper
All of the discount factors are already built into our campervan insurance quote system but here are some things that will help you to make savings on the cost of your campervan insurance.
| | Tips for Saving on Campervan Insurance Premiums |
| --- | --- |
| Agree to Limit your Campervan Mileage | The Caravanwise policy is a limited mileage one. The maximum mileage is 12,000 miles but if you do less than this and tell us the lower limit that you want to set, you will get a lower premium. Many camper vans in the UK do less than £5,000 miles a year. If you want to see how many miles you have done over the last few years and your van is older than 3 years old have a look at your MOTs the mileage is always recorded. You can even check your vehicle's MOT history online here: Online MOT Checker |
| Fit a Motorhome Tracker | Although it may cost you more to have a tracker fitted than you will save on your camper van insurance over the period of a few years the savings can add up and you will have the peace of mind in knowing there is a better chance of your camper being recovered if you have a tracker fitted. |
| Park Your campervan in a safer place | Always park your campervan on your drive or, for smaller vehicles, in a locked garage. |
| Join a motorhome or caravan Club | If you are a member of a club or online community we can apply a discount. |
| Agree to add some Voluntary Excess | This needs a bit of careful consideration but there is a discount if you volunteer to add in some voluntary excess on top of the compulsory excess set bu the insurance underwriter. We are happy to apply and remove this in your quotation so that you can see if you think the savings are worth the limit you would be putting on your cover. |
Get Your Campervan Insurance Quote Now
At Caravanwise, we know how much you care about your campervan and how important it is to have the right insurance to protect it. That's why we've made getting a quote as simple as possible for you. Just use our handy instant online quote system, and within minutes, you'll have a tailored insurance quote specifically for your campervan. Don't wait any longer – get a quote now! We won't try to give you advice but we will give you all of the information you need to make your own decision.
Click to Call Free
If you're not keen on filling in forms to get a quote give us a call and speak to a helpfull person in our Dorset team. Phone free on 0800 3282084. We'll be happy to give you a quote and you can buy instant cover over the phone. If it is out of office hours we've made our online system quick and easy to use.
Get a Campervan Insurance Quote >>
Choose Caravanwise: Your Campervan Insurance Specialists
---
Caravanwise are experts in the field. We have been specialists in caravan insurance, campervan insurance and motorhome insurance since 1998.
Limited Mileage for insurance premium savings.
Nearly 25 years experience in the leisure vehicle insurance market
Caravanwise are easy to deal with. Our Dorset office is just a freephone number away. 0800 3282084
Buy instant cover over the phone
Third Party Fire and Theft Insurance available - up to £5,000 value
Fully Comprehensive cover from a major UK insurer, part of LV. Up to £80,000
Easy to buy and easy to change when you need to. Our insurance office is there to help you.
---
Sick of filling in forms, let us help with that
Of course, we understand that sometimes filling out forms can be tedious and you might prefer a more personal touch. That's where our friendly and knowledgeable team comes in. They're here to help you with the entire process and can even fill in the forms for you, helping you find the perfect policy for your campervan. With Caravanwise, you get both convenience and top-notch customer service when sorting out your campervan insurance. So why not give us a call for free and let us take care of all the paperwork for you? After you have bought your policy, we will send you a completed form. You'll just need to check it, sign the form if you are satisfied that it is true, complete and accurate, and return it in the reply paid envelope provided. It is as easy as that. Get a quote today, phone free on 0800 3282084. Our team will be happy to give you a quote and you can buy instant cover over the phone.
Click to Call Free
Pay for your campervan insurance by Direct Debit
payment options and pricing
If you want our cheapest price you should pay annually but, if you would rather spread the cost, we can set up a consumer credit account with CCF (BNP Paribas) so that you can pay by monthly Direct Debit. The interest rate is 12.5%. We will ask you to pay a 20% deposit so for example if your premium is £250 you will pay a £50 deposit. 12.5% is then added to the remaining premium. This £225 is collected over a ten month period at £22.50 per month. You will end up having paid £275 for your insurance. In the table is an example based on a premium for campervan insurance of £250. It is just an example and your premium might be more or ir may be less. We are happy to give you full details of DD payment when you get a quote based on the actual premium quoted.
Insurance Premium Example - Paid By Direct Debit
Example premium
£250
Deposit percentage
20%
Deposit amount
£50
Remaining premium
£200
Interest rate
12.5%
Interest added
£25
Total payable
£275
Monthly payment over 10 months
£22.50
The APR is 29.85% which sounds like a lot but what it means in the example above is that you have paid £25 for the credit. Caravanwise Limited is Authorised by the FCA as a credit broker and we will be paid a small commission for setting up your agreement. As you can imagine this is such that it doesn't cover our costs but we offer it as a service to customers to allow you to split the cost of your insurance into smaller chunks. We have used round numbers here to make it more understandible.
Campervan Coverage: Catering to All Types and Models
Buy campervan Insurance for all types of camper vans from DIY Self Build conversions, to Volkswagen campervans that were professionally built by Westfalia. We can arrange good value insurance for Japanese imports such as Mazda Bongos regardless of whether they came out of the Mazda factory as camper vans or were imported as an Multi Purpose Vehicles and converted by one of the growing number of professional specialist camper converters.
If you have one of these campervans or are planning to buy or convert one yourself why not get a quote from Caravanwise for your insurance, it only takes a few minutes and you could join the fast growing Caravanwise client base who are pleasantly surprised by our affordable rates and flexible approach. Call us on our direct line 0800 3282084 for an instant campervan insurance quote. If you like it you can buy it to put your van on cover immediately. We cannot give you advice on the choice of insurance policy but we will try to make sure you have all of the information you need to make a decision for yourself.
| Campervan Type | Instant Cover Available |
| --- | --- |
| Japanese Import Campervans | ✓ |
| LHD Campervans | ✓ |
| DIY Campervans | ✓ |
| Self Built Campervans | ✓ |
| Mazda Bongo Campervans | ✓ |
| VW Campervans | ✓ |
| American Motorhomes | ✓ |
| Hymer Campervans | ✓ |
| European Campervans | ✓ |
| Professional Conversions | ✓ |
| Purpose Built Campervans | ✓ |
| Micro Campers | ✓ |
| Day Vans | ✓ |
| Hi-Top Campervans | ✓ |
| Pop-top Campervans | ✓ |
| Classic Campervans | ✓ |
| Agreed Value | Speak to us |
Campervan Commuting
In most cases can include insurance for you to use your campervan for commuting to work. This will cost a little more and we cannot include it for some occupations. Ask about this option when you get a quote.
Limited Mileage Campervan Insurance for a cheaper premium.
Our campervan insurance policy sets a maximum mileage limit. You choose how many miles you plan to do up to 12000 miles. Research shows that the vast majority of motorhomes and camper vans in fact do less than 6000 miles a year. Just look at 10 year old vehicles for sale with mileages in the 50 or 60000 mile range to see the truth in this one. If you are going to use your camper as a daily vehicle and 12000 miles is not going to be enough then this is not the policy for you. We can't advise you on this, only you will know.
Tailored Campervan Insurance for Your Needs
Insurance that can include commuting to and from work.
Camping equipment, awnings and gas bottles are automatically cover for up to £3,500.
European Cover: The insurance you select is automatically extended to include European Union member states and associates countries such as Norway and Switzerland for up to 180 days. You don't need to tell us when you are going to the EU as cover is automatically included.
Trailer towing is included as standard. This provides liability insurance for you to tow a trailer or caravan with your campervan so that you are insured and may therefore tow atrailer legally on the road. It does not cover you for losses to the trailer such as accidental damage or theft, for that you need trailer or caravan insurance.
Generous discounts for limited mileage.
Third party fire and theft insurance available for vehicles up to £5,000 in value. Insurance that covers you for damage caused to another person's vehicle, as well as fire and theft damage to your own vehicle.
Older vehicles, even up to 100 years old, covered.
For further information click here:
Summary of camper van cover
What is the difference between campervan and motorhome insurance?
There is no difference between Motorhome and Campervan Insurance. Typically a campervan is a van that has been converted into a "motorcaravan" by adding furniture and fittings and may have had a high top or pop up roof added. A motorhome is more likely to have a coach built boddy and come from a motorhome manufacturer as a finished leisure vehicle. They are usually based on the same vans that campervans are. There is no difference in the Caravanwise policy between campervans and motorhomes. They are treated exactly the same and get the same cover. If you are converting a campervan yourself we can help you with cover before it is completed and this then continues once finished. If you get as far as having a bed fitted, and maybe a kitchen pod, you can even insure it as a DayVan at the same rate as a campervan. We cannot include commuting to work cover on a DayVan policy. We ask you to confirm that you have the use of another car for that type of use.
One of the benefits of a smaller camper van over a large, professionally-built motorhome is their versatility. These smaller vehicles can be used every day for shopping and travelling to work as well as for longer trips to all of those places you have always intended to visit but not got around to. Our insurance can cover all of these situations.
Is campervan insurance cheaper than van insurance?
Insurers recognise that many campervan and motor caravan drivers are more experienced, and take more care than the average driver. As a campervan owner you are not only a more careful and considerate driver, you are also more likely to be aware of security precautions. You therefore deserve a lower, cheaper, premium. Our insurance premiums take many factors into account, including where you live, your age, driving experience and the mileage that you plan to do in your camper van. You can obtain a personalised and competitive quote by using our online quote system or by phoning our office on 0800 3282084 during office hours.
VW campervans, steeped in history and synonymous with adventure, leisure and a laid back lifestyle have captured the hearts of the British motoring public for decades. These iconic Volkswagen vehicles represent the spirit of freedom and inspire a sense of community among owners. Whether it's a classic T2 Split or a modern T6, there's a VW campervan for every taste.
With such cherished vehicles comes the need for reliable and comprehensive insurance. Ensuring your VW campervan is properly insured is crucial for safeguarding your investment and enjoying peace of mind on your travels. A tailored insurance policy should take into account your campervan's unique features, including any modifications or conversions.
To find the right policy for your VW campervan, you really need to work with a specialist insurer who understands the nuances of these vehicles. With the right insurance in place, you can focus on the joy of exploring the UK in your treasured VW campervan. Let us give you a quote today.
Campervan Breakdown Insurance
You can add breakdown cover to your campervan insurance policy for just £55. This cover includes the UK and Europe. More details of breakdown insurance here: Campervan Breakdown Cover
We arrange insurance for converted campervans and self build campers during and after conversion on the same policy. If you buy a van to convert into a campervan we will arrange insurance for it on a campervan policy and you have 90 days to complete the conversion. If you don't think you will be able to finish your conversion in 90 days once it has a permanently fitted bed we can usually insure it as a day van for the same premium. Once you have completed the conversion, if it doesn't qualify for re-classification as a motorcaravan with the DVLA it may still qualify as a day van with us. Note! We cannot offer commuting cover for dayvans and all of our usual underwriting criteria apply. More camper dayvan insurance details here.
If you buy a fully converted campervan, completed either by a professional or by an individual DIY builder we are happy to quote for cover for your vehicle at standard rates. For more details go to our converted campervan insurance page.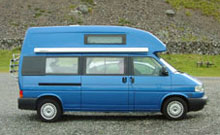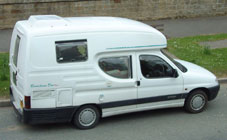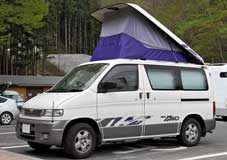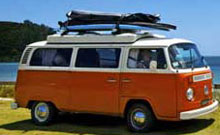 Campervan Insurance for a wide range of campervan types, makes and models
We can arrange cover for any mainstream, original manufacturer, UK or European manufactured motorhomes and campervans including VW campers and Hymer motorhomes. We can arrange cover for many imported motorhomes including Japanese campervans and some American motorhomes, provided they fit the other limits of engine size, number of seats, value etc. Cover can also be arranged for professionally converted vans as well as for self build conversion and DIY campervans. We can even arrange cover for self build conversions during the conversion process provided you finish it and obtain a new V5C showing the correct "Motor Caravan" classification within 90 days. If 90 days isn't enough then please consider our DayVan option.
Award winning camper van insurance claims team
Because Highway Insurance Company is part of LV= you get access to LV's award winning 24 hours a day 365 days a year, UK based, claims team. This gives you fast access where appropriate to Approved Repairers, Vehicle Recovery in the event of an accident, and Windscreen replacement. Approved repairers are often not suitable for larger motorhomes and campervans and you have the option to get quotes for many repairs from a motorhome specialist and submit this to Highway for approval. When you buy a policy arranged direct by Caravanwise you know that you are getting a good deal and if you are ever in the unfortunate position of having to make a claim you will come to appreciate the real value of a policy underwritten by a major motor insurer.
Northern Ireland Camper van Insurance
We are delighted to be able to offer cover for campervans based in Northern Ireland. And because of the unique situation of Northern Ireland, being the only part of the UK that has a land border with another country, the cover that we arrange has a special extension that takes care of that. Temporary cover for use in the Republic of Ireland is included for all Northern Ireland resident campervan insurance clients at no additional cost. This means that you can pop over the border every day or for longer trips. It is only available to Northern Ireland residents whose main place of residence is Northern Ireland. More information here Northern Ireland Motorhome Insurance
Other Insurance We Offer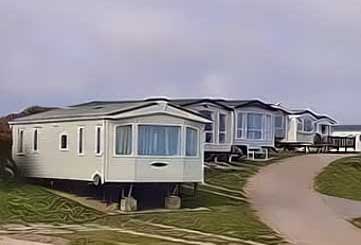 Static Caravan Insurance
We offer comprehensive insurance coverage for your static caravan, including protection against storm, flood, accidental damage, and more.
Static Caravan Insurance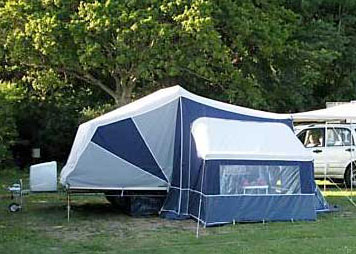 Trailer Tent Insurance
Protect your trailer tent with our caravan insurance policy, covering everything from loss or theft to accidental damage.
Trailer Tent Insurance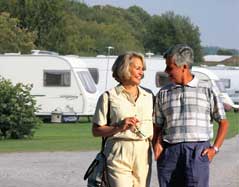 Caravan Insurance
Our touring caravan insurance policy provides comprehensive protection for your home from home, including damage, theft, and liability coverage.
Caravan Insurance
Camper van Insurance Frequently Asked Questions
Insurance Articles
Best Campervan Insurance
-
Travel Insurance
-
Cheap Home Insurance
-
Insurance Fraud
-
Insurance Regulator
-
Insurance Complaints
-
Motor Insurance Data
-
Caravan Towing Law
We are here to help.

Call our Dorset office on:
0800 328 2084
Click to Call Free
Mon - Fri 9am - 6pm
Sat 10am - 12noon
Green Card Insurance You may be asked for a Green Card by the Police, port authorities, or in the event of an accident, in the EU. To ensure that you can prove you have the insurance you need to drive legally we will issue motorhome and campervan insurance clients with a free annual Green Card to take with you if you visit Europe.
MOTORHOME INSURANCE claims number from abroad
+44 1689 898603
Lines are open 24/7