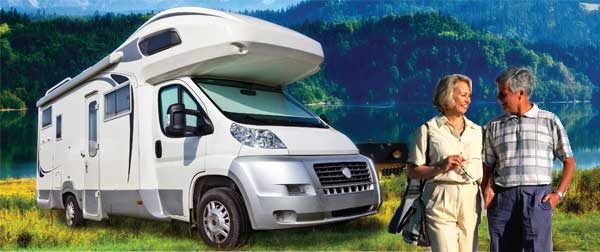 Motorhome Uninsured Loss Recovery
In addition to your motorhome insurance policy we are able to arrange legal protection cover. This is a legal expenses insurance contract, which helps you to recover uninsured losses and costs from the person responsible for the accident following a vehicle collision. It also provides motor prosecution defence cover.
Cover will be provided for a non fault road traffic accident (excluding claims for theft or fire) occurring within the period of insurance and geographical limits* see below, which results in:
Loss or damage to the insured vehicle including any trailer attached thereto.
Loss or damage to any personal property owned by you whilst the property is in/on or attached to the insured vehicle.
The death of or injury to you whilst in or getting into or out of the insured vehicle.
Any other uninsured losses.
Typically uninsured losses would include things like:
Your excess
Hire of an alternative vehicle
Funding of repair for Third Party policy holders
Geographical Limits
GB, Northern Ireland, the Isle of Man, Channel Islands, Austria, Belgium, Bulgaria, Croatia, Cyprus, Czech Republic, Denmark, Estonia, Finland, France, Germany, Greece, Hungary, Ireland, Italy, Latvia, Lithuania, Luxembourg, Malta, Netherlands, Norway, Poland, Portugal, Romania, Slovakia, Slovenia, Spain, Sweden and Switzerland.
This policy is available as an extra to our motorhome insurance policy for an additional premium of £15. It is a completely separate insurance policy for your motorhome. Arranged by Lawshield.
Motorhome Insurance Green Cards You will need a Green Card to drive legally in the EU and EEA. Free Annual Green Card for Motorhome clients.
MOTORHOME INSURANCE claims number from abroad
+44 1689 898603
Lines are open 24/7
Relax and let us take care of your insurance.
---
Caravanwise Limited
Insurance Intermediary and Credit Broker
100 Ringwood Road, Walkford, Christchurch, Dorset BH23 5RF
Registered in England No.3560388
Authorised and regulated
by the Financial Conduct Authority.
Our FCA Register number is 304081.
Site contents and design ©2013 Caravanwise Limited All rights reserved
Caravanwise is a registered Trademark.
Site Information