Caravanwise are now able to offer Day Van insurance at the same rates as for campervans. In order to qualify the van must have a permanently fixed bed such as a "Rock and Roll" bed that is at least 6 feet long and have a door that gives access to the living accommodation. This should greatly benefit DIY campervan converters, who want to take their time doing the conversion in stages. As soon as they have their Rock and Roll bed fitted they can insure their vehicle as a dayvan and then once they have the full conversion completed they can have their V5 updated and insure it as a campervan, same policy, same insurer, simple process.
Add European Breakdown Cover for just £55 a year
It will of course also suit someone who just wants a Day Van with no intention of doing further conversion. Provided they have a Rock and Roll bed, or similar bed that is permanently fitted to the van, they can insure it as a dayvan at campervan rates.
The policy is underwritten by Highway, part of LV. It is for social, domestic and pleasure use only, excluding travel to and from work or any business use.
Quotations for Day Van insurance are available on 0800 3282084 during office hours. Monday to Friday 9am to 6pm and Saturday 10am to 12noon. The online quote system here: https://www.caravanwise.co.uk/motor-quote/motorhomequote.cgi will provide an indicative quote but we do need to speak to clients to confirm that their vehicle meets the minimum requirements of a Day Van before we are able to confirm it.
Normal underwriting acceptance criteria applies which means we can't do some inner city postcodes or more risky employment types.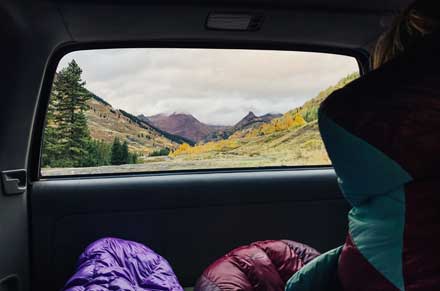 The minimum features for a vehicle to qualify as a Day Van are as follows:
A door that provides access to the living accommodation.
A bed, which has a minimum length of 1800mm or 6 feet. This can be converted from seats used for other purposes during the day, but must be permanently fixed within the body of the vehicle. A "Rock and Roll" bed is acceptable.
Please telephone Caravanwise on 0800 3282084 during office hours for a quotation.